When it comes to wedding in the Caribbean, everyone thinks about the same - and better known - destinations: Cancun and Punta Cana. Many people do not know the paradise Curaçao, an island close to Venezuela, that amazes its visitors.
A while ago, we took a cool trip with some influencers from the wedding market to get to know a little bit of Curaçao and discover how wonderful it is to have a Destination Wedding there. Bel Ornelas recorded everything and made a very cool video telling how it was the experience of spending a few days in this paradisiacal place and getting to know all the corners of Curaçao, all together with Cheers! Discover Curaçao with us:
CURAÇAO
Curacao is a Dutch island that oozes charm. From its European architecture and full of colors, to its paradisiacal beaches, with its extensive coral reefs, rich in marine life. An advantage for those looking to get married in the Caribbean is that Curaçao is out of the hurricane route, that is, you can visit the island without fear.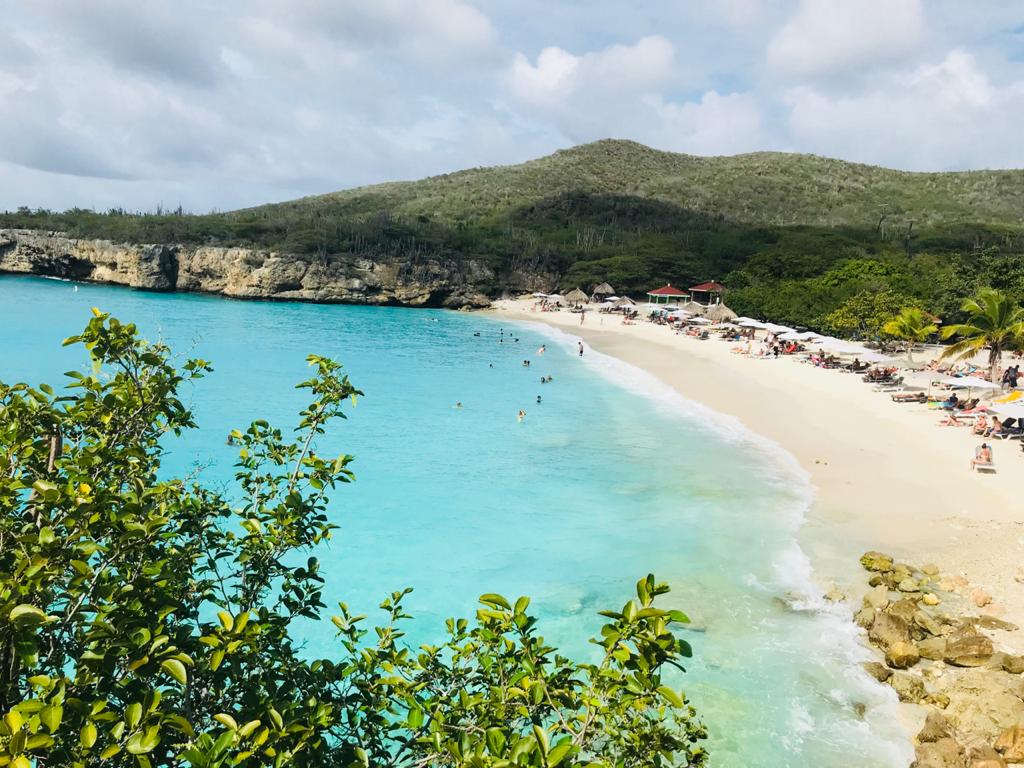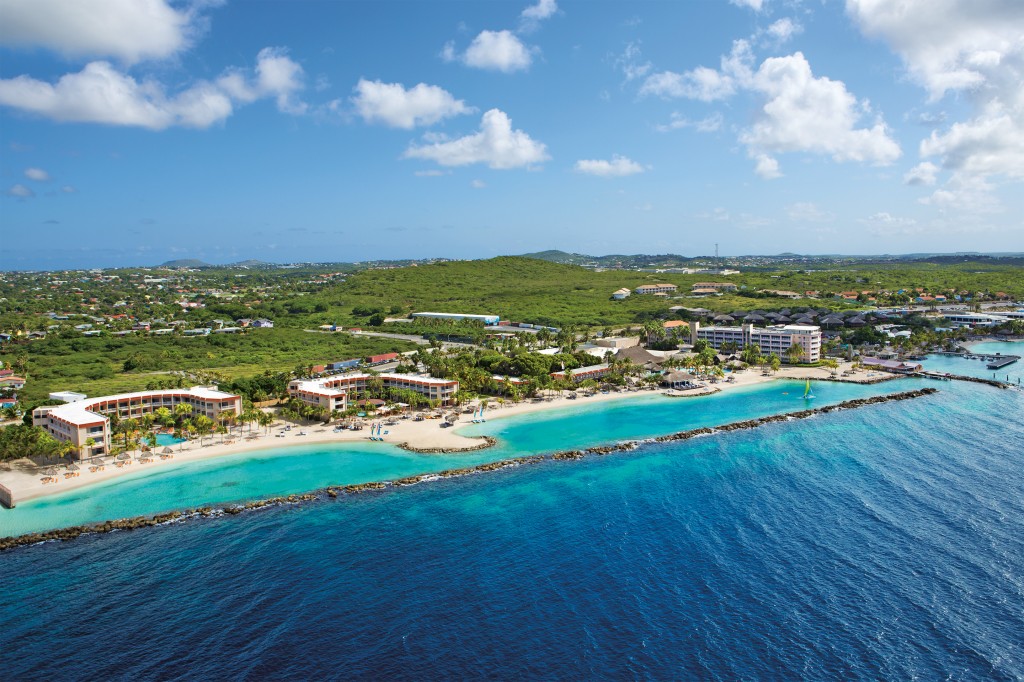 LANGUAGE
The natives are very welcoming, friendly people and who always want to show the best of their country. They speak three languages: English, Spanish and Papiamento (local language).

CURRENCY
The local currency is the guilder, but they accept dollars almost everywhere. The only "obstacle" is that if you give a very high dollar bill, they can return the change in guilder; but it is no problem as long as you spend on the island itself.

HOW TO GET HERE
For those visiting the island by plane, they can find flights via the United States (for those who have an American visa) or not (via Panama and Bogota). In addition to the plane, it is possible to go to Curaçao by sea. Many cruises have the island as their destination.

RECOMMENDATIONS
For visitors, it is mandatory to have the yellow fever vaccine. It is worth mentioning that for international trips, it is necessary to have the International Certificate of Vaccination and Prophylaxis (CIVP), from Anvisa. The vaccine must be taken at least 10 days before the trip. It is very important to pay attention to this.

DISCOVERING CURAÇAO
The center of the city is beautiful! Full of colors and sights, such as the floating bridge, which opens and closes several times a day, to make room for boats and ships that pass and stop by the canal.
Another attraction in Curaçao is the iguanas. They roam freely around the island, totally at ease. It is very common to see someone with an iguana in their hand or shoulder, to take pictures.
The city is beautiful to discover! The center is full of restaurants, shops, for lovers of souvenirs and beautiful scenery for photos. Not to mention the beaches. Clear blue, almost transparent sea.
Some of Curaçao's most famous beaches are: Kenepa Grandi and Cas Abao. They are considered two of the most beautiful beaches in the world. And that title is not for nothing. Only those who visit them know how beautiful these beaches are. In addition to all the beauty, they offer a structure for those who want to spend the day enjoying this blue sea.
Besides them, there is an island called Klein Curaçao, which is two hours away by boat. A desert island with a sea, which has no explanation. Crystal clear waters. Scenery of a film and perfect photos.
For those who like more excitement, the island has several Beach Clubs, with different proposals: some more sophisticated, some just overlooking the beach (without access to it), others totally on the sand, some more rustic and also those that become nightclubs.
For those looking for good cuisine, good drinks and sophistication, beach club Saint Tropez is the place. There you enjoy the swimming pool and the view to the sea. In addition to the background music with good drinks and snacks.
For those who like more excitement, we suggest Mambo beach. There you enjoy the beach, good music and great cuisine. And at night, it gives space for DJs to make your party.
Parties are held in the open air, on the beach. The public variety is immense and the party is beautiful and crowded! Unlike anything I have ever seen.
Curaçao is a small island, but there is a little bit of everything: nightlife, restaurants, culture and beautiful beaches. An incredible destination, worth visiting.

WHERE TO STAY
The island has only two All Inclusive hotels, Sunscape Curaçao and Dreams Curaçao. Both are family hotels. When it comes to Destination Wedding, choosing the hotel is very important, considering the event and also the well-being of all guests.
These two hotels have the perfect structure for any occasion, from a family trip to a wedding in Curaçao.
Sunscape Curaçao Hotel
Dreams Curaçao Hotel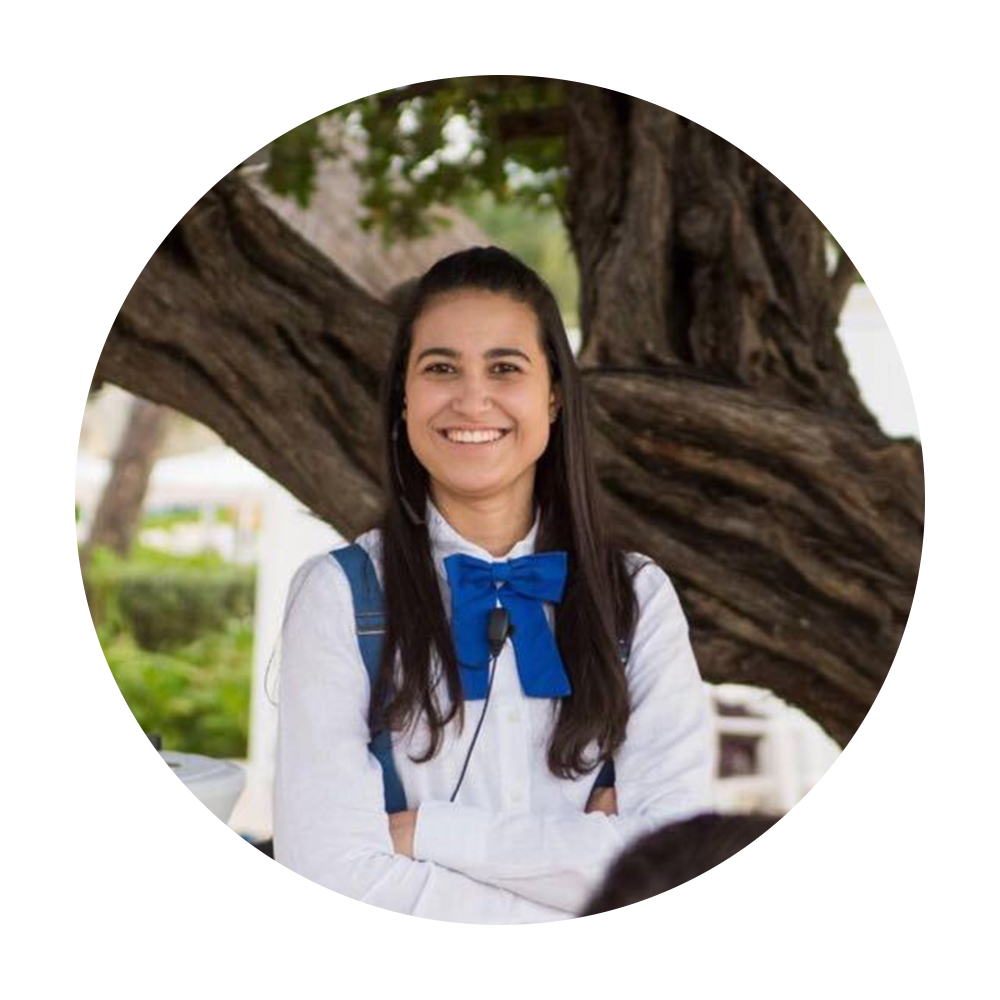 Texto written by Caroline Santana - Event Planning Coordinator