Sunscape Curaçao has an excellent location, next to its property there are some of the best beach clubs, open during the day as a beach club and at night hosting fun parties. In addition, it is 12 minutes away from the downtown and 25 minutes away from the international airport. This hotel has a beautiful and private beach. Practically a natural swimming pool!
THE HOTEL
Unlike some resorts, Sunscape has a more rustic feel, with a concept of "unlimited fun". Its property has a kids and teen space, live music and entertainment for the whole family, SPA, four swimming pools, beach and water activities. The concept of this hotel is to relax! Wi-Fi is not free of charge, except for those staying at the Sun Club (the VIP area).
The hotel has 341 rooms, of different categories. All rooms have safety deposit box, television, hairdryer, iron. For Sun Club guests, in addition to these amenities, the can enjoy the minibar, which is stocked daily, room service from 7 am to 11 pm and a private swimming pool.
Sunscape cuisine is excellent. The Hotel has four à la carte restaurants of different specialties, a buffet restaurant and a café. Always concerned with dietary restrictions, they offer options for vegetarians and celiacs. Only for the Japanese restaurant it is necessary to book with the concierge in advance. In addition to the restaurants, the hotel has six bars spread across the property for all guests.
Next to the buffet restaurant, there is a hidden cabin where you will find delicious ice cream. It is great for cooling off during the day.
One of the most beautiful beaches I have ever visited is Sunscape's. It is practically a natural swimming pool. Crystal clear water! It is worth mentioning that the hotel's beach is 100% private, for guests only.
Aerial View - Sunscape Curaçao
Beach - Sunscape Curaçao
Aerial View - Sunscape Curaçao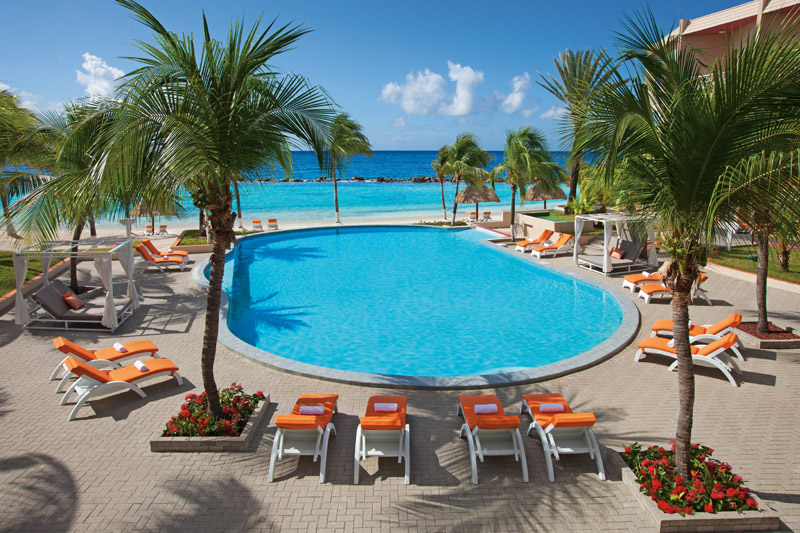 Pool - Sunscape Curaçao
Pool Bar - Sunscape Curaçao

WEDDING AT SUNSCAPE
When it comes to beach wedding, Suncape offers beautiful areas. There you can choose to get married on the beach or in the garden. The hotel has two gazebos fixed in both areas, but for the couple who want to do something more personalize, it is possible to set up a hoopah on the beach and get married facing an incredible sea.
The hotel is prepared to do two types of ceremony: both symbolic wedding ceremony and legal wedding ceremony.

WEDDING PACKAGES
Sunscape is the right hotel for those looking to have their wedding in Curaçao. The hotel has three different types of packages, to adapt to each couple's event.
It is possible to do everything from a mini wedding to a wedding with a large number of guests.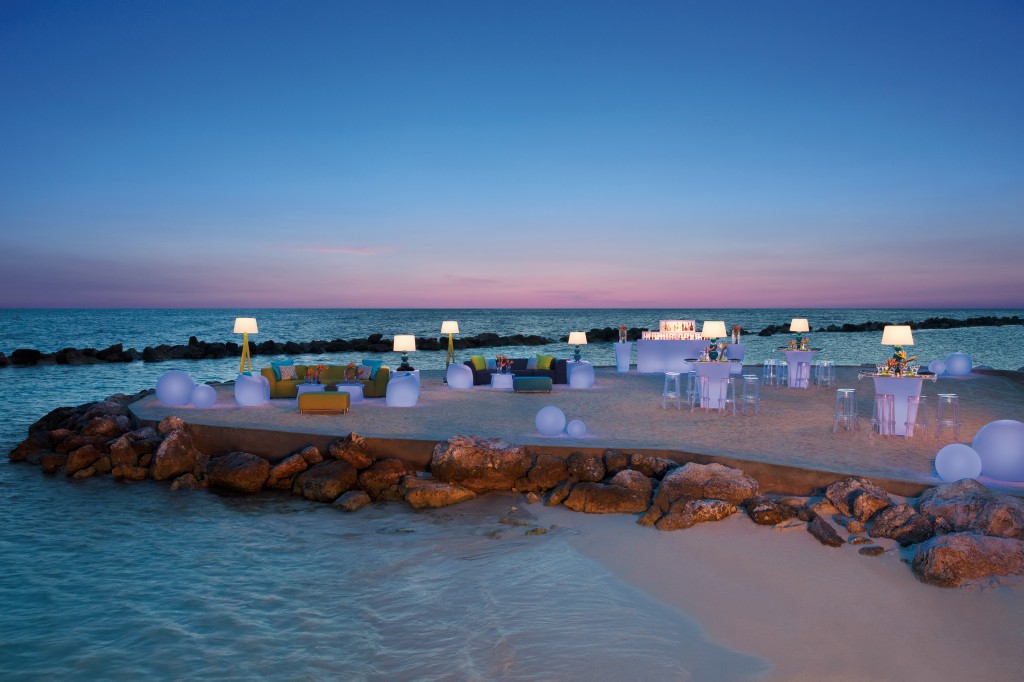 Reception - Sunscape Curaçao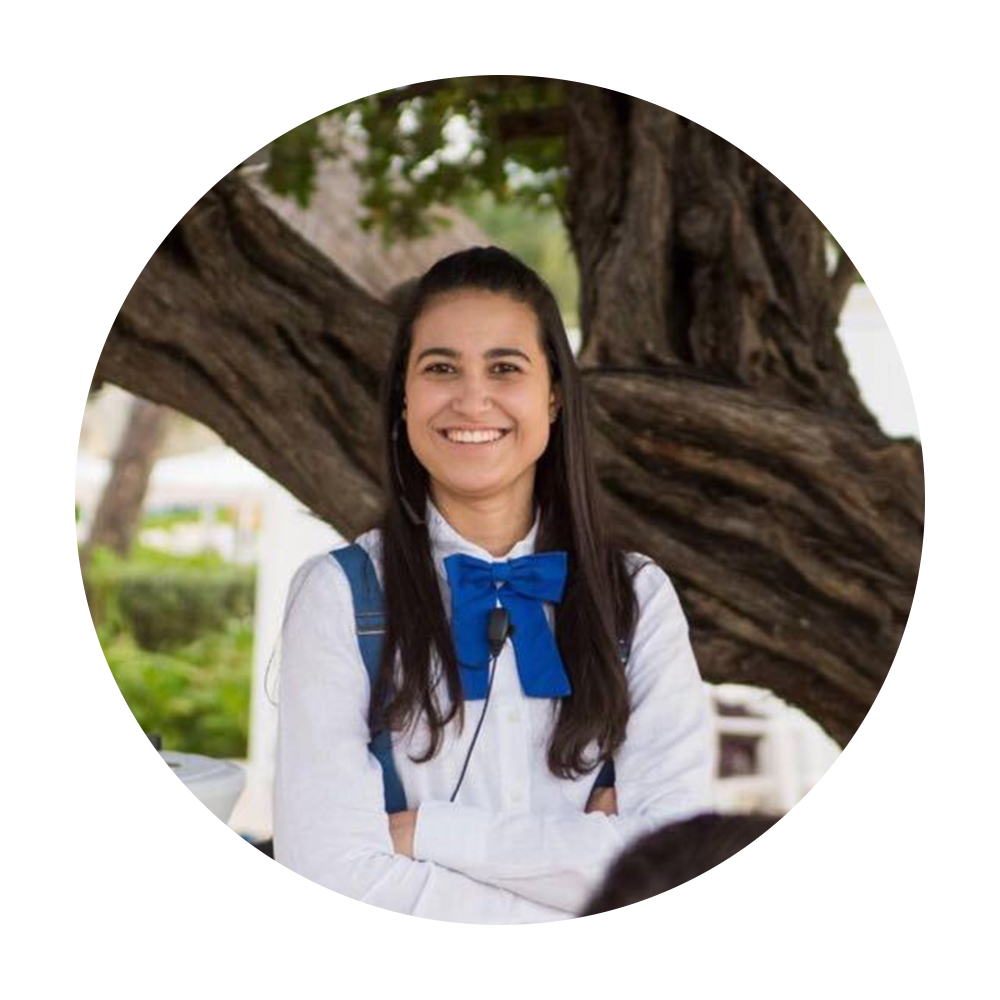 Text written by Caroline Santana - Event Planning Coordinator