Playa del Carmen is a region loved by many. And, for those looking for comfort outside the hustle and bustle of Cancun, Sandos Playacar is a great option. It is a hotel suitable for family, friends and even couples.
THE HOTEL
Sandos Playacar is located in Playa del Carmen. It is one hour away from Cancun International Airport and twenty minutes away from the city's renowned Fifth Avenue, center where the best restaurants, nightclubs, shops, etc., are found. It is complete, indeed.
Sandos Playacar is an All Inclusive hotel and, unlike most, the entire chain of Sandos hotels are concerned with sustainability.
The hotel has 876 rooms, of different categories. These categories are divided into three sectors: Riviera Family Section: family area. It is located in the middle of the resort, just a few steps away from the main swimming pool and the beach;
Royal Elite Haciendas: suites divided into villas. Each villa is equipped with its own swimming pool, whirlpool and terrace;
The Select Club Adults Only: an area facing the beautiful Caribbean Sea and with a strip of white sand, it is an exclusive area for guests over 18 years old. Its location is privileged! Next to the beach and the main swimming pool. This area is perfect for couples, singles and honeymoons. Select club guests have access to an exclusive swimming pool for adults by the sea, in addition to other amenities.
All rooms are complete with mini bar, Wi-Fi, security safe and 24-hour room service. A great advantage of Sandos, for being sustainable, is the presence of a water filter in every room. They do not use bottles, to avoid plastic waste.
Sandos Playacar has ten restaurants, including three buffets and seven à la carte restaurants, with different specialties. For travelers who miss home, they can go to Fogo de Janeiro restaurant, an all-you-can-eat Brazilian restaurant.
In addition to the restaurants, the resort has four snack stations for those who want to have a quick meal. The options are varied, ranging from a café to a Mexican snack bar, with traditional tacos and burritos.
For guests who want to keep up with the body, the hotel has a complete gym and an instructor to assist them during training.
For those looking to relax, the spa has several treatments (facial and body), massages and even a beauty salon.
As a family hotel, Sandos Playacar has several activities and evening entertainment for the whole family. Activities at the swimming pool and beach are routine! At night, Gran plaza becomes a stage for great night shows. For children (from 4 to 12 years old), the hotel has a kid's club, monitored by professionals. For teenagers (from 13 to 17 years old) the hotel has an incredible teen club! With several games for everyone to have fun.
Another advantage of Playacar is its mini golf course for parents to have fun with their children, in a good game.




SANDOS PLAYACAR SPA
As previously mentioned, the Playacar spa is very complete and has several services, but it is worth emphasizing the importance of a spa for a wedding in the Caribbean.
When women are invited to a destination wedding, at some point, the concern arises about where to get dressed, where to do hair and makeup. Getting married in the Caribbean has its hurdles, lol.
Most all-inclusive resorts have a beauty salon, where the bride and the guests can get ready for the event. It is very important to have the wedding advisory at this time, as we can schedule the service of each guest in advance, so we do not risk not having available times, as the spa, even on event days, is open to all guests.

WEDDING AT SANDOS PLAYACAR
Sandos Playacar has two beautiful wedding areas: The beach, for those who do not give up getting married with a view of the beautiful sea of Playa del Carmen; and the garden, for those looking for something more intimate. This area has a fixed gazebo and has the advantage of allowing the party to continue a little later at night.
For the reception, in addition to the two areas mentioned above, the hotel has a terrace. It is a good choice for those who prefer to have a party in a floored location.
The resort is prepared for the most varied events, from a mini wedding to a wedding with a large number of guests.

WEDDING PACKAGE
The hotel has three wedding packages, each one with its particularity and adaptable for any number of guests.
Sandos has two types of wedding: symbolic wedding ceremony, when the couple chooses to legally marry in Brazil and only officiate the marriage at the destination; and legal wedding ceremony, when the whole process is done at the destination.
The legal marriage is a little more complicated and laborious for the couple, so it is extremely important to have an advisory company to assist during the process.
We can do a little bit of everything! Cheers counts on providers who help during the entire production of the event so that it is suitable for each couple. All weddings are personalized and adapted accordingly.
It is possible to make a simpler wedding, a rustic wedding, a boho chic wedding and even a luxury wedding.
Getting married in Playa del Carmen has its advantages. In addition to escaping the hustle and bustle of Cancun and having the same nightclubs, it provides an incredible experience and guarantees a beautiful sea for your trip, photos and wedding.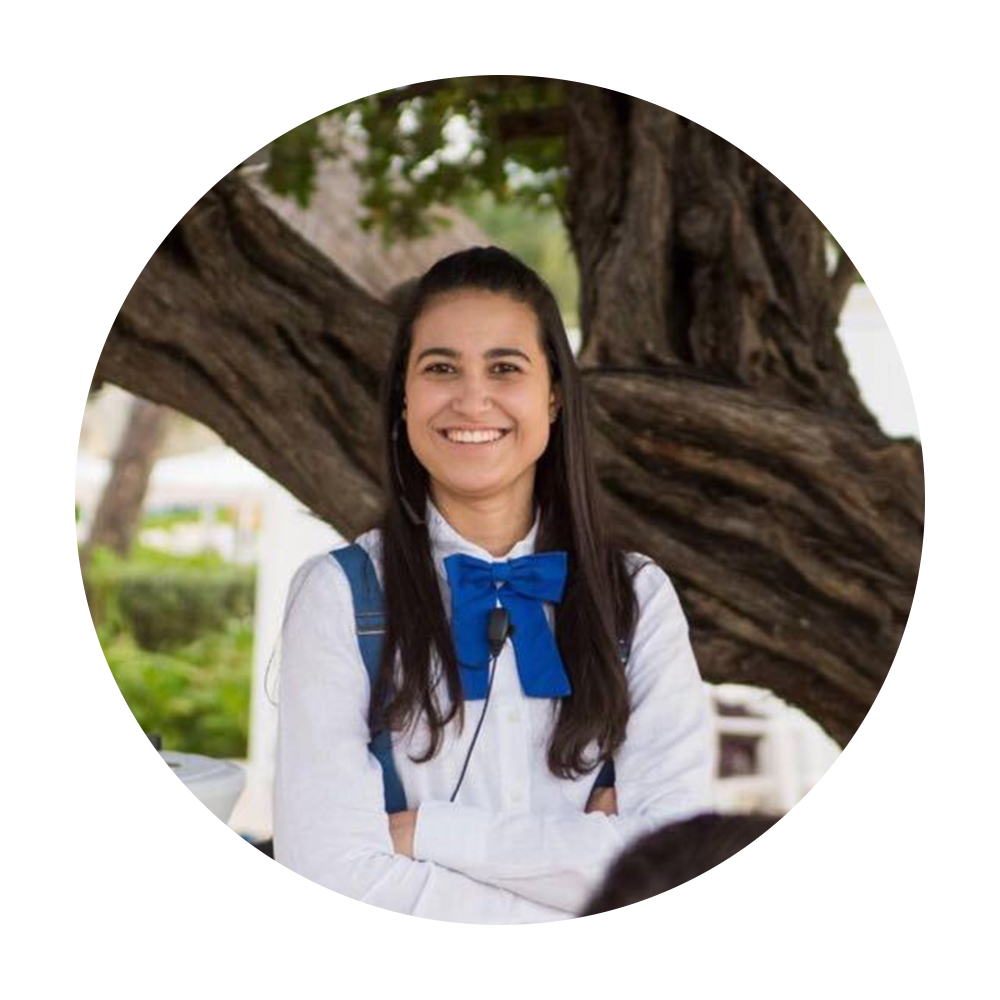 Texto escrito por Caroline Santana - Coordenadora de Planejamento de Eventos