Considered one of the best luxury hotels in Cancun, the Hyatt Ziva has all the requirements to carry that title. It is an incredible resort for any occasion, from a vacation trip to a beautiful Caribbean wedding.
THE HOTEL
This hotel has a great location. Hyatt Ziva is in the center of the hotel zone. Five minutes walking from the main nightclubs and shops. Which is a great advantage for those looking for practicality.
With the All Inclusive concept, in this hotel, guests feel in paradise! It offers: three swimming pools, bars with premium drinks, kids and teen area, all ages entertainment (from yoga in the morning to nightly performances), SPA, Wi-Fi throughout the property and a complete gym for those who do not give up well-being.
Hyatt Ziva has 547 suites, with beautiful décor. Separated into three buildings, guests can find a category that best fits their trip, from family room to a honeymoon suite. For couples looking for more tranquility, this hotel offers an adult-only building.
All rooms are complete with: television, iron, tablet for 24-hour room service, USB sockets, snacks, security safe and, of course, the mini bar, which is stocked daily. The bathroom is equipped with amenities and a hairdryer.
In terms of structure, this resort is perfect! All that it offers surprised us. A large hotel, in extension, and so well used. Without a doubt, it is a beautiful hotel!
Hyatt Ziva has five à la carte restaurants of different specialties and a complete buffer, open for breakfast, lunch and dinner. The gastronomy of this hotel is excellent.
In addition to the restaurants, Ziva's great differential is: the all vintage, American-style hamburger shop; a pastry shop, complete for candy fans, fully decorated as if it were a Kate Perry music video (one of my favorite areas of the hotel); a café, with various type of cold, hot drinks and snacks to accompany; a brewery, with craft beers, made at the hotel; and a 24-hour restaurant.
In addition to the bars scattered around the resort, the hotel has the "Juana Marguerita", a tequila bar, where you can taste the various drinks made with the famous Mexican drink.
A very nice area and one of my favorites at this hotel, is the swimming pool at the rooftop. Very exclusive, only for guests staying at the Turquoise tower (an adults-only building). In this area, the service is totally VIP. Drinks are super premium and the view is perfect.
Aerial View - Hyatt Ziva
Room Ocean View - Hyatt Ziva
Swim-Up Rooms - Hyatt Ziva
Lighthouse - Hyatt Ziva
Três Cervejas Bar - Hyatt Ziva
Hamburguer - Hyatt Ziva
THERE'S COTTON CANDY IN THE HYATT CONFECTIONERY!!! HAPPINESS OR HAPPINESS FOR SURE? =)
Italian Restaurant - Hyatt Ziva

HYATT ZIVA SPA
Hyatt Ziva SPA is one of the most complete and one of the most beautiful I've ever seen. It has a beauty salon, massage area, manicure, pedicure, hydrotherapy, and so son. The space is beautiful and features an immense variety of services.
For the wedding, the SPA perfectly suits the bridesmaids' hair and makeup needs. We make this appointment for each guest. In addition, it has an exclusive bride's suite; at an extra cost, the bride can use it on the big day, and can do the making of in that area.

WEDDING IN CANCUN AT THE HYATT ZIVA
For those thinking about having a wedding in Cancun, the scenario that Hyatt Ziva offers is perfect!
When we talk about destination wedding, many people think it is something from another world, although that kind of thinking has changed over the years.
Having your wedding in Cancun implies a reduction in the number of guests, that is a fact. But there are many people who don't know that, practically everything you can do at a wedding in Brazil, you can do at a destination wedding.
Cheers has exclusive professionals who help us carry out the most diverse type of celebrations, from a simpler wedding ceremony to a luxury wedding.
Gazebo - Hyatt Ziva

THE CEREMONY
Although it is possible to have a wedding on the beach, this is not the hotel's strength. It has two beautiful, fixed gazebos! One, facing the sea, for those who do not give up the sea view. And the other, facing the lighthouse, a beautiful setting for weddings and photo shoots.
The areas are great for any type of wedding, from mini weddings to larger weddings. The hotel offers several wedding packages, so the couple can choose which one best suits their needs.
For a wedding at Hyatt Ziva, it is possible to have both a symbolic ceremony and a legal ceremony. Usually, anyone thinking about getting married in Cancun thinks about just partying at the destination and leaving the bureaucracy to do in Brazil. However, it is important to have a wedding advisory company to assist you in choosing and during the process. Getting married in the Caribbean is made easier with Cheers Travel.
Raquel e Leonardo Wedding - Photo: Rox Studio Fotografia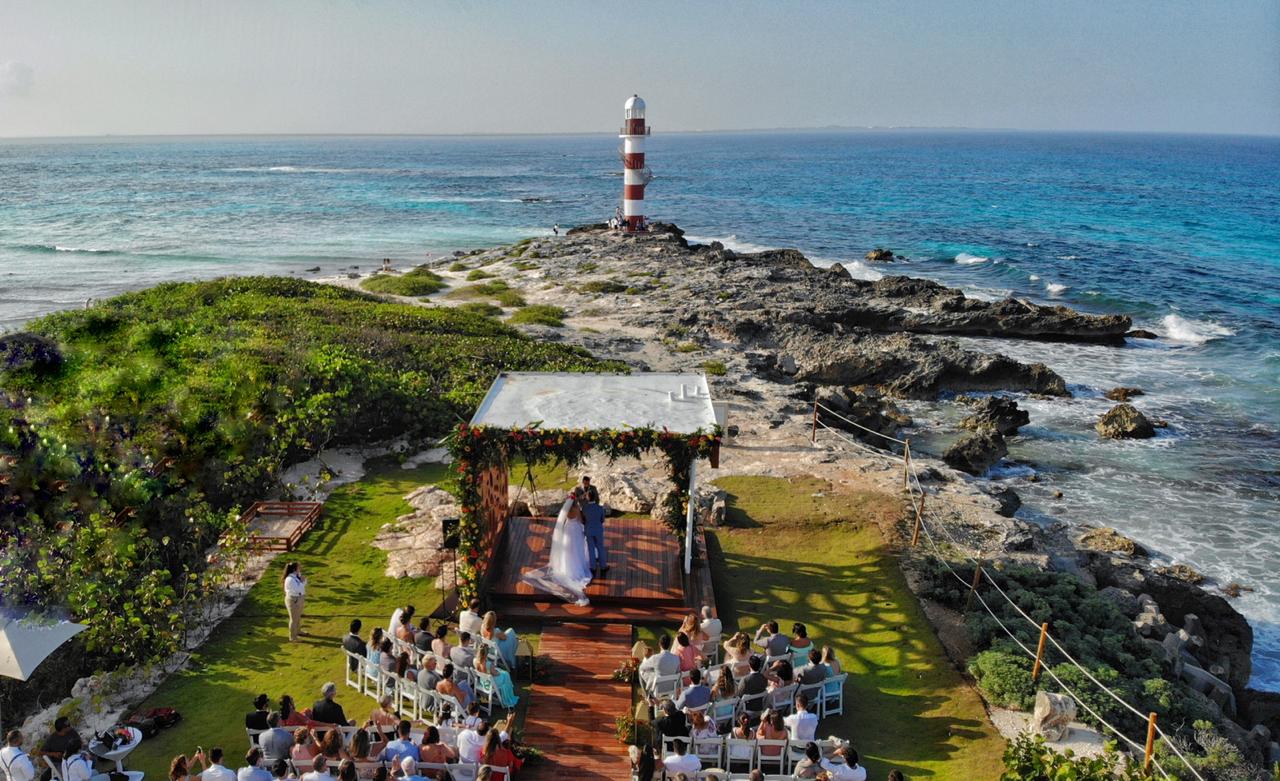 Camila e Rafael Wedding - Photo: Marcelo Caetano

THE PARTY
For the reception, there are also locations for all tastes: beach, fire pits and sky terrace. Each one of them adapted to the number of guests of each event.
In addition to these areas, the hotel offers a beautiful rooftop, with a perfect view of the Caribbean Sea. This area allows weddings with over 100 guests at an extra cost.
As parties are allowed in open areas until 10 pm, the resort has party rooms for the wedding to follow, with no time to end. For us Brazilians, this is very important, as we like endless parties. At an extra cost, it is possible to have an after party after 10 pm.
These rooms also serve as plan B in case of bad weather. Of course, anyone looking to get married in the Caribbean is looking for outdoor areas. But we always have to be on our guard against the effects of nature.
Hyatt Ziva is a complete hotel. Perfect for any occasion, groups of friends, family and especially for the big day.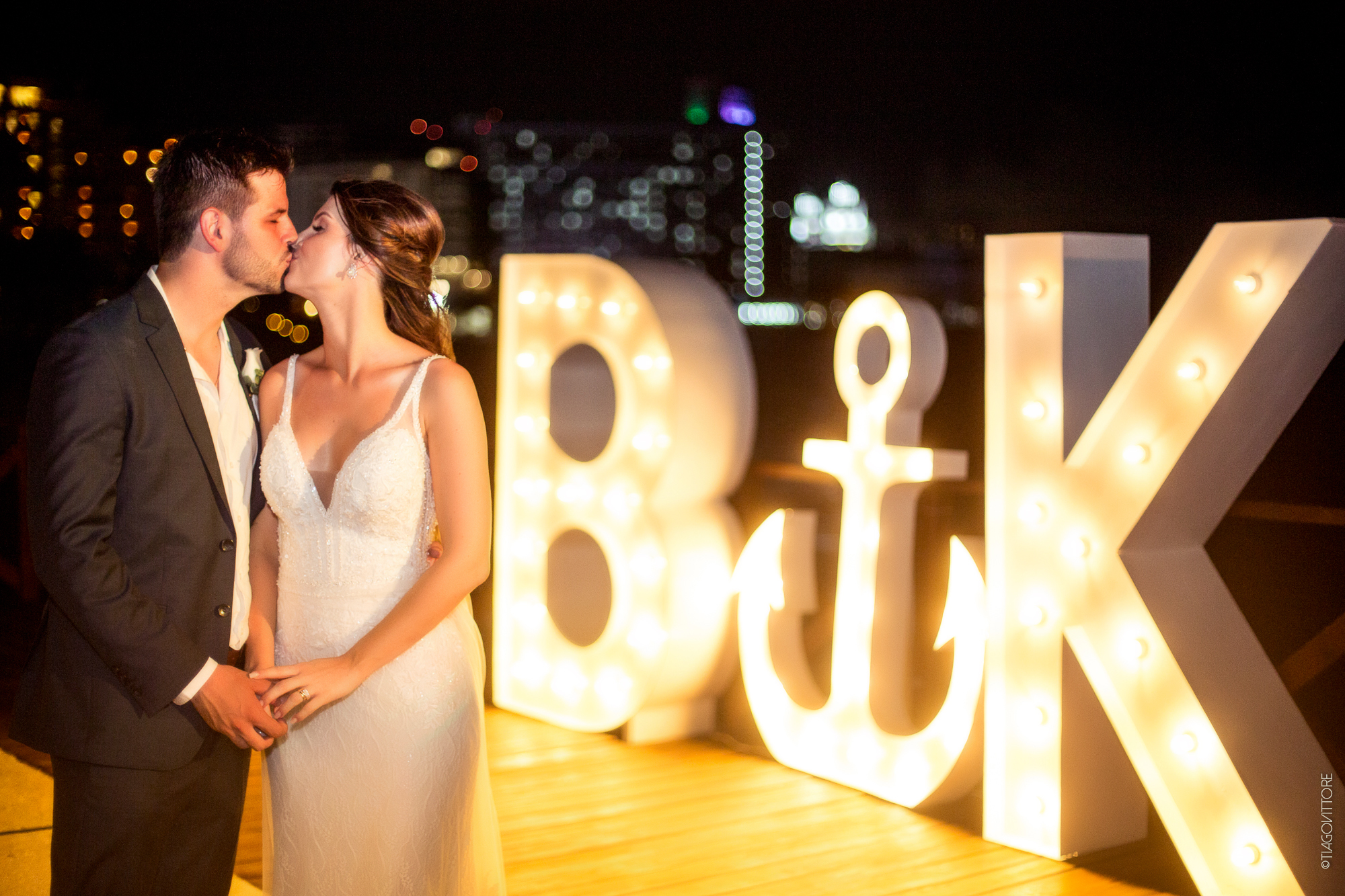 Bruna e Kaian Wedding - Photo: Tiago Vittor

WEDDING PACKAGES
Hyatt Ziva has three wedding packages: one just for the couple, for those looking for celebrations that are more intimate; another for up to 10 guests; and finally, a package for up to 20 guests.
Despite including up to 20 guests, this package is the most complete. And in this package, it is possible to add extra guests as desirable.
In all packages, the included decoration is basic. But Cheers has the right service providers that will make the wedding incredible and suitable for each couple. All weddings are personalized, as dreamed by each couple.

ADVANTAGES FOR COUPLES
Getting married at the Hyatt Ziva is a true dream; Cheers travel is undoubtedly the Brazilian advisory company with more experience in the hotel. We were the first company in Brazil to hold the wedding of a Brazilian couple at the Hyatt Ziva.
For those who dream of getting married in Cancun and want a luxury hotel, this is one of the best choices.
Diana e Diogo Wedding - Photo: Ricardo Ranguetti
Luisa e Bruno Wedding - Photo: Renato Silva
Diana e Diogo Wedding - Photo: Ricardo Ranguetti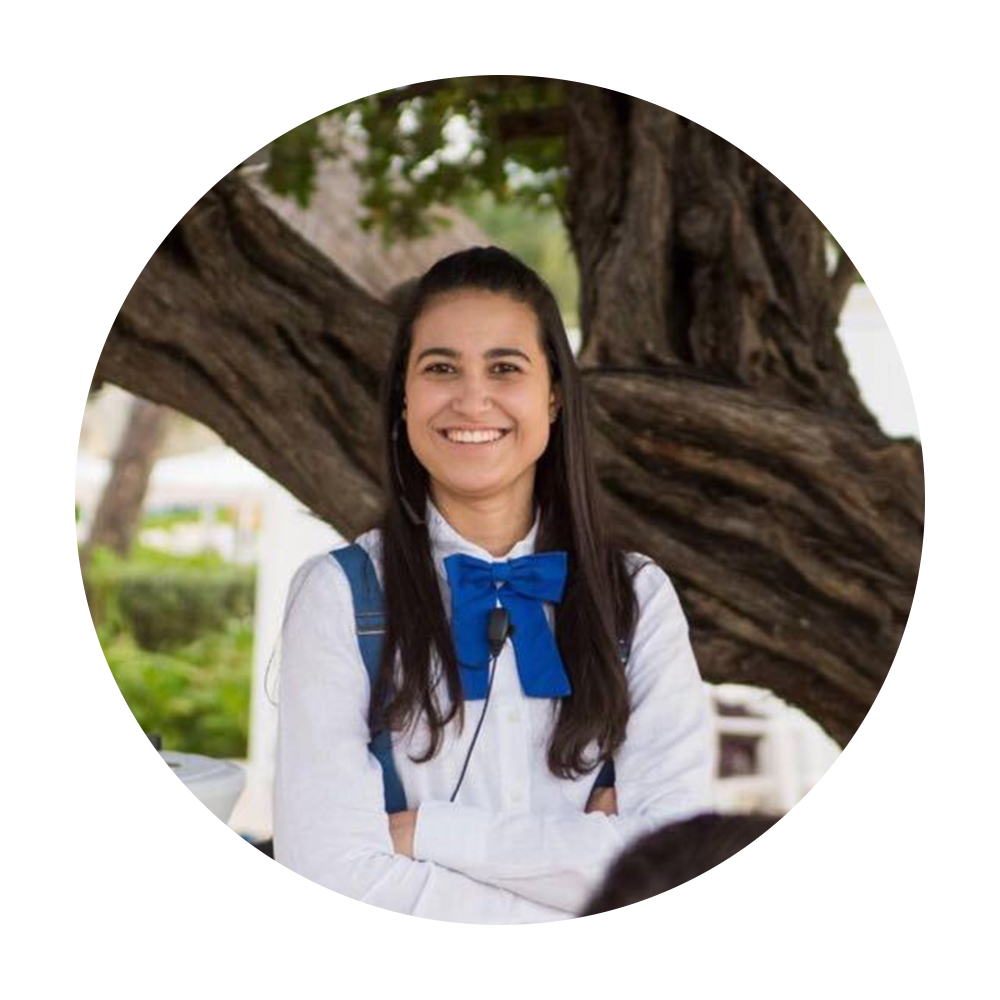 Text written by Caroline Santana - Event Planning Coordinator