Have you ever thought about entering a resort and facing the Caribbean Sea?
That is right, that is exactly the feeling we get when we arrive at Dreams Sands. That is why, when you enter the lobby, you are sure that you have chosen the right wedding place in Cancun.
THE HOTEL
Dreams Sands in located in the Cancun hotel zone, right in the center. It is only a ten-minute walk away from nightclubs, markets, currency exchange, souvenir shops and local restaurants. It is a 30-minute drive to Cancun International Airport.
Considered an unlimited luxury family hotel, it offers kids and teen space, 24-hour room and concierge service, SPA, premium drinks, not to mention daytime activities and live evening entertainment. It is guaranteed fun for the whole family.
While we call it a resort, Dreams Sands is considered a "small" hotel. What makes us feel at home and gives us an incomparable feeling of being welcome.
It has 438 rooms, of different categories and to please all profiles, from a friends' trip to a honeymoon couple. All rooms are complete with TV, iron, coffeemaker, security safe, Wi-Fi and, of course, a minibar that is restocked daily. It is very important to note that all rooms have a view to the turquoise Caribbean Sea!
Aerial View - Dreams Sands
Hotel entrance - Dreams Sands - Photo: Karine Fatel
Preferred Club Pool - Dreams Sands
Main Pool - Dreams Sands

GASTRONOMY
The hotel has six à la carte restaurants, of different specialties, which do not require a reservation. They are very concerned with the well-being of all guests, so they offer vegetarian and gluten-free options. For those who like to have more options, they can go to the World Café buffet restaurant.
In addition to the restaurants, for those who want to have a quick snack, eat a fruit or even just have a cup of coffee, they can go to Coco Café and delight in the snack options they offer. Cheers tip: for afternoon coffee, it is worth having a cup of coffee with a crepe, you won't regret it!
Restaurant Sushi & Ceviche- Sushi Bar - Dreams Sands
Asian Restaurant - Dreams Sands

WHY HAVE YOUR WEDDING AT THE DREAMS SANDS HOTEL?
To carry out your wedding it is important to have a wedding adviser; we at Cheers Travel are a complete advisory company and we have already performed more than 80 weddings in this resort, knowing each space and understanding the profile of each couple and which area is suitable in this beautiful hotel.
For those thinking about fulfilling their dream of getting married in Cancun, Dreams Sands guarantees a breathtaking beach for your ceremony. From more intimate weddings (mini weddings) to ceremonies with a greater number of guests.
In addition to the beach wedding, for the reception, the couple can choose the most suitable area: Beach, for those who do not give up a party with "toes in the sand"; Pool Terrace, floor space, for those who prefer comfort and have guests who do not want to "get off their heels"; and a beautiful garden, for those who prefer something more intimate and reserved. All areas are outdoors, but with different themes, for all tastes.
Now for those who prefer the wedding party in an air-conditioned area, the hotel has a brand new convention room that serves very well, and another advantage is that in this space the party can last as long as the bride and groom want.
The convention room is also used as Plan B. Anyone who wants to get married in the Caribbean has to be aware that the climatic conditions can change any time, especially when it comes to a tropical climate. Thus, it is extremely important to have the guarantee of an indoor area, in case it rains.
Most couples opt for the symbolic wedding ceremony, making the wedding official in Brazil and just celebrating their big day in Cancun. At Dreams Sands, it is not possible to have a religious wedding. Another type of wedding that is possible in this hotel is the legal wedding, but there is a bureaucratic part to be followed, which is more laborious for the couple.
In addition to the structures for the wedding, the hotel has a spa, where in addition to the normal services it also has the structure for the bride and the guests. The spa offers hair and makeup service, charged separately. We at Cheers are responsible for scheduling the services requested by each guest. Usually, for the bride, this service is already included in the hotel's wedding package.
A difference is that some packages can offer up to 15% discount for the guests to use services at the spa.
Dreams Sands has three packages available for the wedding, namely: one for elopement wedding; two packages for up to 20 guests and one exclusive Cheers Travel package, which has the possibility of a party of up to 6 hours, which is closer to what the Brazilian public is used to.
It is possible to do anything from a simpler wedding to a luxury wedding. Many couples want their event to be as similar as possible to the type of parties we are used to here in Brazil. To this end, Cheers relies on partners and providers that help us make every couple's dream come true, regardless of the number of guests. Planning the event in a personalized way and according to the taste of each couple.
When purchasing a wedding at Dreams Sands, the couple receives the guarantee of upgrading their room, in addition to the possibility of advantages at the hotel, such as sparkling wine in the room, discounts at the spa, and the hotel's advisory service.
I can guarantee that Dreams Sands provides fun and an incredible experience. And for those looking for the Destination Wedding experience, this is an ideal wedding hotel in Cancun.
Tamires e Thiago Wedding - Photo: Karine Fatel
Vivian e Leonardo Wedding - Photo: Beta e Borelli Fotografia
Camila e Fagner Wedding - Photo: Carol Noel
Dani e Almir Wedding - Photo: Bruno Ferreira
Photo: Karine Fatel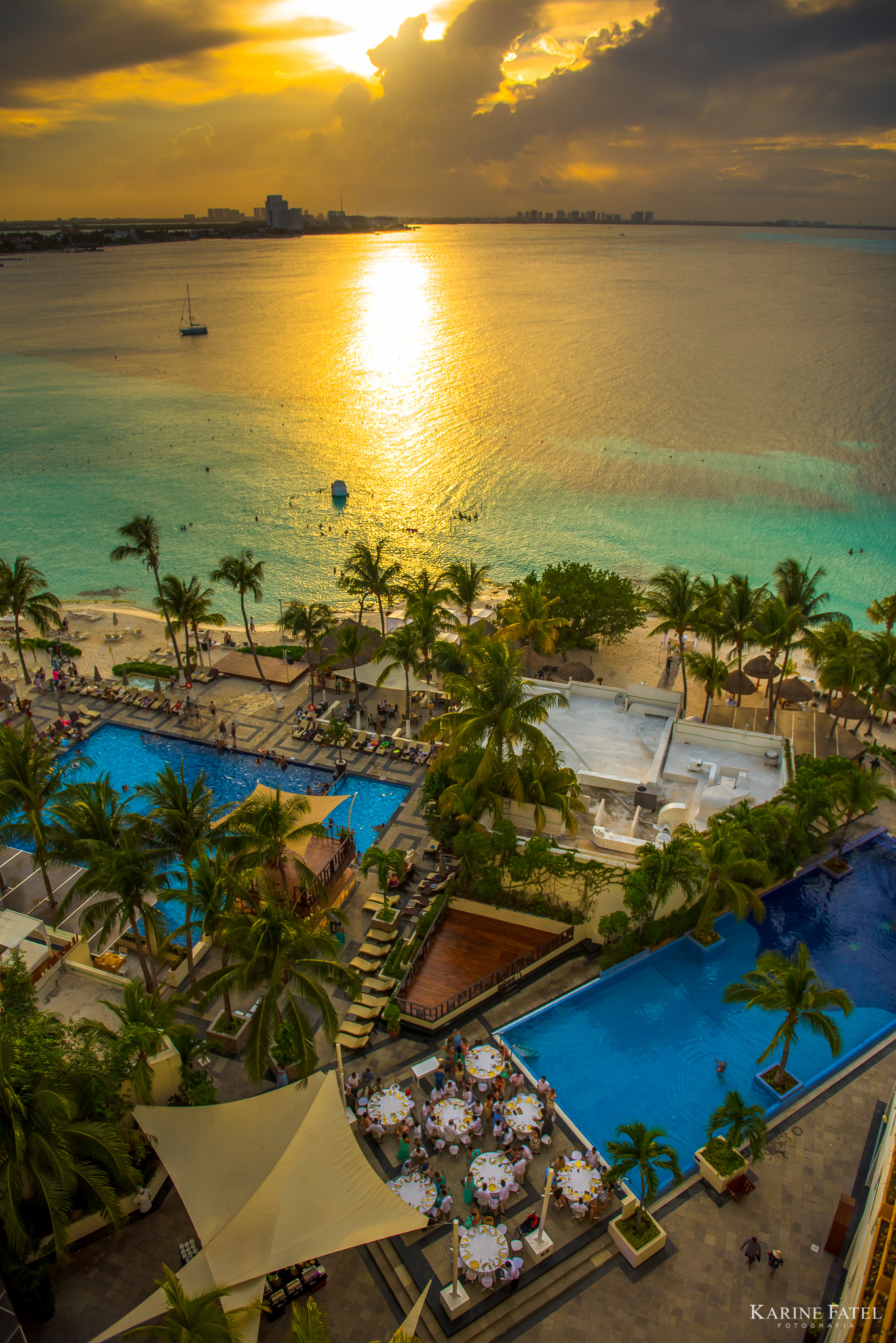 Photo: Karine Fatel
Photo: Karine Fatel
Photo: Karine Fatel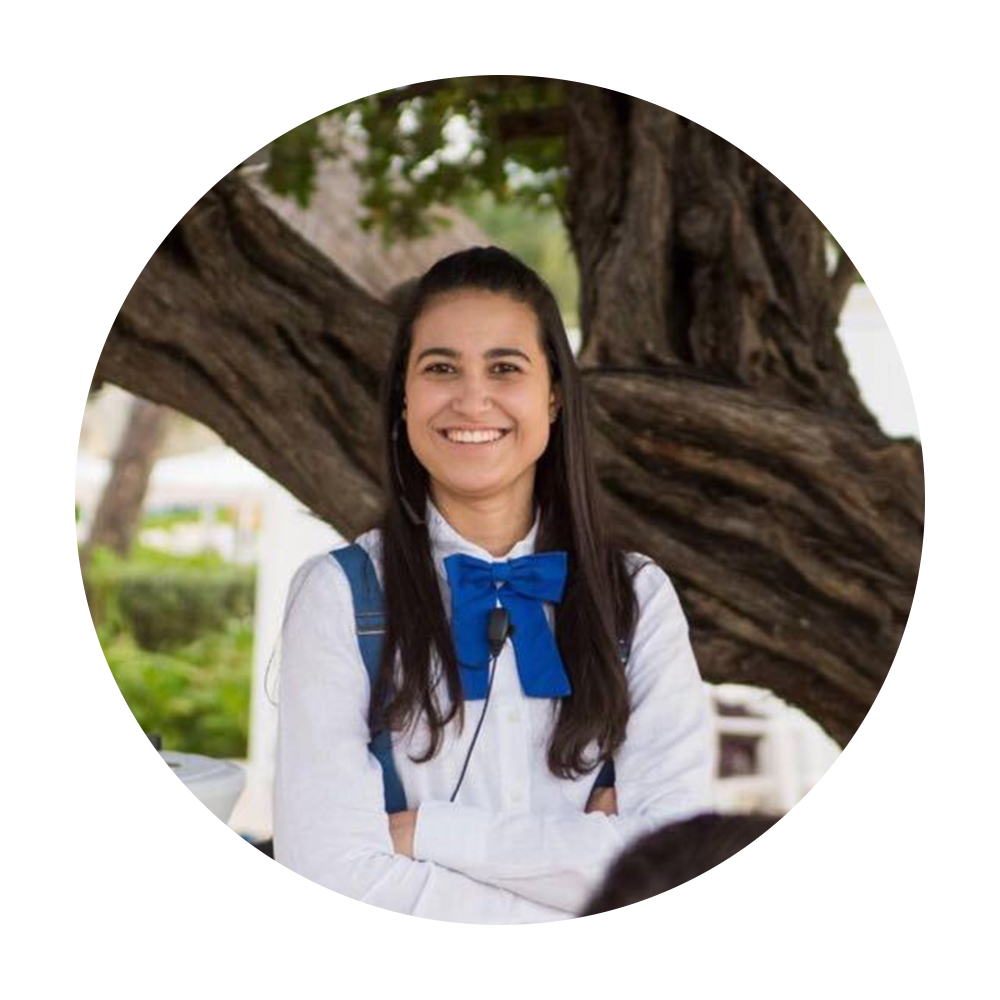 Text written by Caroline Santana - Event Planning Coordinator